Some people insist Pitsmoor exists and others that it is a leftover from another age, replaced by the far more salubrious Burngreave.  Burngreave definitely exists, it's the name of the ward.  But which part of the ward is Pitsmoor?
I had a conversation recently and I was told Burngreave Road is the boundary with Pitsmoor on one side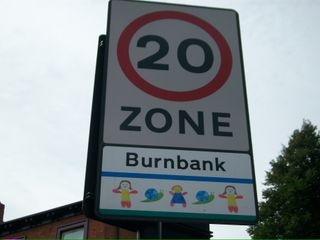 and who knows what on the other.  She couldn't remenber which is which.  I'm not convinced, I've always understood Pitsmoor to be on both sides of the road.
Pitsmoor has a bad reputation and so the council and other regeneration people prefer not to use the name.  A few years ago, the Sheffield Star headline read 'Don't Live in Pitsmoor'.  Someone was trying to sell their house and had a buyer.  The buyer phoned the police and asked what they thought about the safety of Pitsmoor.  The reply was 'you don't want to live there'.  (It turned out the buyer had spoken to a lay receptionist and the police did not hold that view.)  The vendors in their anger went to the Star - not really a very good idea, considering the whole city saw the headline.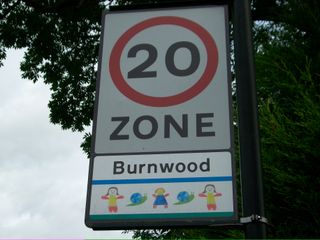 More recently signs have appeared on either side of Burngreave Road, telling us we live in Burnwood and Burnbank.  There was no consultation as far as I know.  Who decided and why?  Just a small example of the games regeneration professionals play.  Cosmetic changes will never work, we need to recognise it is the positves in the area that count.  Pitsmoor has positives and it is these it needs to build upon if it is to be seen as a good place to live.
So we now live in Burngreave.  But what have we lost?  Pitsmoor is the traditional name for the area and in its name reminds us of the pits which at one time were the livelihood of the people living in the area.  These days most people call it Burngreave but I will call it Pitsmoor when I write about the area in this blog.